Summer Original 6 Adult Hockey League Has Begun!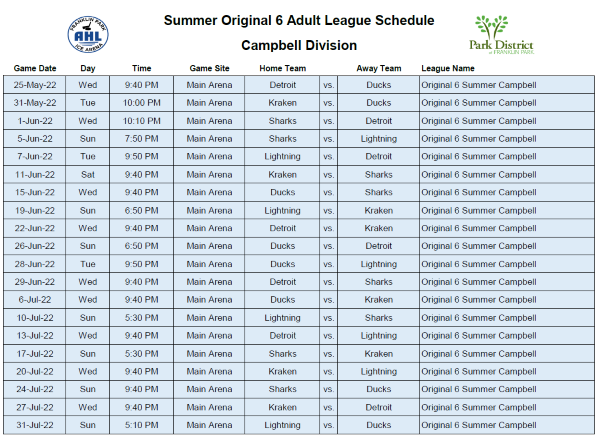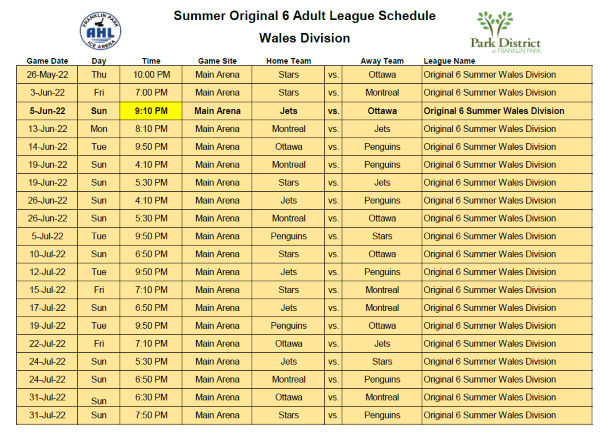 ---
The Original 6 Adult Hockey League is geared toward adults who may have picked up the game later in life or older players who may have played youth hockey, but not at a high level.

The goal of the Original 6 League is to play at the "have fun" level. Play a game once a week, get some exercise, and have some laughs in a safe & semi-competitive environment...that's what this league is all about!

If you played competitive youth or high school hockey and you are
under 35, you're probably too experienced for this league.
We currently have 10 teams registered to play this Summer. All divisional teams will play each other twice. New players will be mixed in to fill openings.

For the Summer, games will be played Sunday thru Wednesday
Games start May 25 (8 games + playoffs) thru August 6.